Service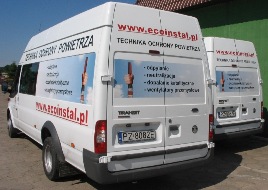 ECO INSTAL
has its own specialized service teams. The employees who work in this department are experienced and possess essential knowledge of construction and operation of the offered equipment.

Service Department is responsible for:

commissioning of newly built installations;
professional training on the equipment operation and maintenance;

warranty inspections;
post warranty inspections on the customer's request;
service repairs;
continuous supervision over the equipment under service contracts;
engineering consultancy;
monitoring of equipment operation at the site.

The customers are encouraged to enter into post-warranty support contracts for the provided products and installations.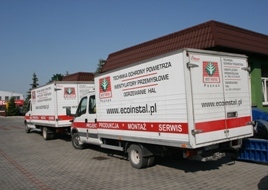 ECO INSTAL
64-000 Kościan, Gostyńska 67

tel: (65) 512-05-95,
fax: (65) 512-19-27
e-mail: ecoinstal@ecoinstal.pl
Pursuant to the analyses made in the last 10 years, it is clear that continuous supervision performed by post-warranty support helps to avoid failures and to extend twice the failure-free operation of the equipment.


The contracts for the post-warranty support are designed so as to ensure cost-effectiveness for the customers since our priority is failure-free operation and the recommendation of well done job.