Merited for Polish Entrepreneurship
In Polish nationwide plebiscite named
ORŁY POLSKIEJ PRZEDSIĘBIORCZOŚCI 2017 (Eagles of Polish Entrepreneurship)
a special prize was granted to a founder of Eco Instal – Mr. Jacek Gunther – Ślaski. Among others for his merits for Polish Ecology, in connection with construction of over 800 air protection plants in Poland and for his determination on the way of development of the company during its hard period of oppositioning against unfair competition created by Know How usurpation, unauthorized use of intellectual property and violation of business ethics standards.



Merited for Polish Entrepreneurship is a jubilee prize granted to companies and individuals, who from over 10 years, thanks to theirs proper experience create an enterprising attitudes and who act for Polish entrepreneurship development.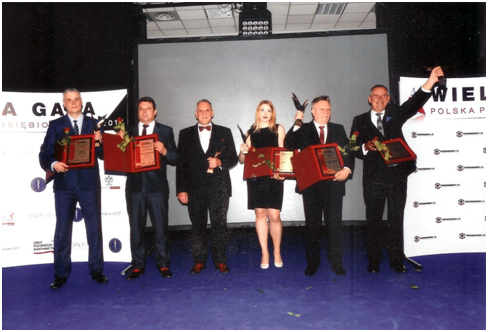 ON BEHALF OF MY OWN AND ON BEHALF OF THE BOARD OF ECO INSTAL I WOUD LIKE TO THANK TO ALL THE EMPLOYEES, WHOSE ENGAGEMENT AND BIG EFFORT ENABLED THE SUCCESS. I WOULD ALSO LIKE TO THANK TO ALL THE COOPERATES AND CLIENTS FOR THEIR TRUST AND LOYALTY AS WELL AS FOR THE HITHERTO COOPERATION IN AIR PTOTECTION PROJECTS.